If you are having any problems with the digital editions, please check here for some common issues:
ISSUE #2: I can login, but nothing is loading. I just see a blank screen.
Possible Reason: The desktop version of the reader runs on Adobe Flash Player. Please make sure your computer has the latest version installed. It is a free download at get.adobe.com/flashplayer After installing Flash, you may need to close your Internet program and then reopen to clear the cache (memory).
Important note about Flash Player
If your magazine is not loading, it may be due to your browser settings for Flash.
Click here to learn more!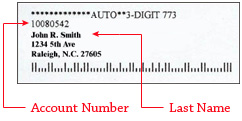 Logging In The digital editions are exclusively for the subscribers of The Wolverine.  To read an issue, simply click the cover and then login with your subscription account number and last name. Your account number can be found above your name on your mailing label....
read more