Looking for Michigan Wolverines news?
TheWolverine.com covers all Michigan sports with daily recruiting updates, news items, recruit videos, press conference coverage and more.
This is a separate subscription from The Wolverine magazine.
Sign up for daily updates and breaking news alerts!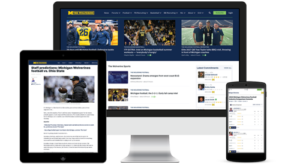 Join thousands of Michigan fans and stay up-to-date with our free emails. We offer both alerts and newsletters, and you can completely customize what you want to receive.