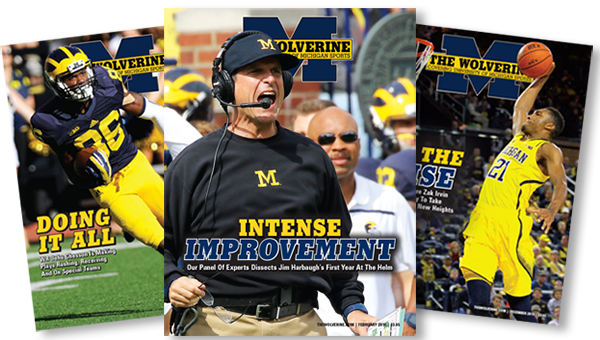 The Wolverine covers all sports at the University of Michigan with an emphasis on football, basketball and recruiting. The online editions are INCLUDED with your paid subscription! Published monthly, including the annual Michigan Football Preview.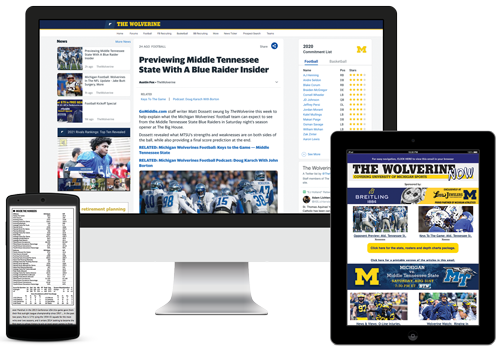 The Wolverine Now, a twice-weekly e-newsletter for subscribers of The Wolverine, has everything you need to know before and after the game! This online publication is INCLUDED with your subscription to The Wolverine!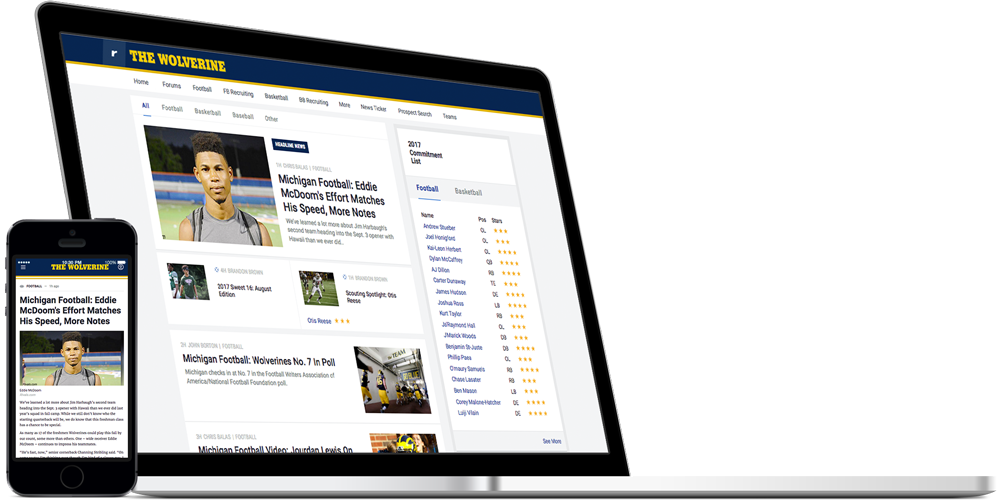 Go Inside Michigan Sports!
TheWolverine.com is the best site for Michigan football, basketball and recruiting coverage. Members can access daily recruiting updates, breaking news items and analysis, recruit videos, message boards and more.
The Wolverine has been America's foremost authority on Michigan sports since 1989.
Recent issues of The Wolverine Now Newsletter
Jim Harbaugh's crew made its last crack at the Irish its best. U-M washed Notre Dame right out of the stadium in a 45-14 tsunami of dominance over the No. 8 Irish, before a delightedly stunned crowd of 111,909 rain-soaked fans at Michigan Stadium.
Lou Somogyi of Blue & Gold Illustrated was kind enough to swing by this week and break down Notre Dame's squad prior to its showdown with the Michigan Wolverines' football team this weekend.
Michigan football did everything in its ferocious comeback at Penn State, before an increasingly fearful whiteout crowd — everything but come all the way back.