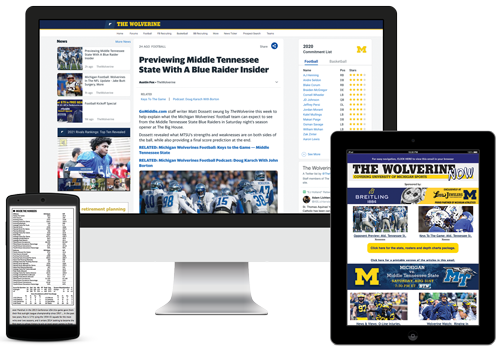 The Wolverine Now, a twice-weekly e-newsletter for subscribers of The Wolverine, has everything you need to know before and after the game!  This online publication is INCLUDED with your subscription to The Wolverine!
2019 Edition Of The Wolverine Now
Jim Harbaugh's crew made its last crack at the Irish its best. U-M washed Notre Dame right out of the stadium in a 45-14 tsunami of dominance over the No. 8 Irish, before a delightedly stunned crowd of 111,909 rain-soaked fans at Michigan Stadium.