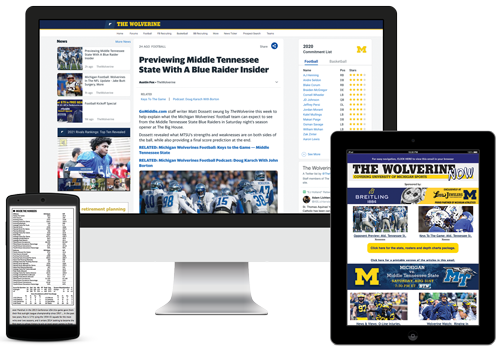 The Wolverine Now, a twice-weekly e-newsletter for subscribers of The Wolverine, has everything you need to know before and after the game!  This online publication is INCLUDED with your subscription to The Wolverine Magazine!
2019 Edition Of The Wolverine Now
Everything you need to know for The Game Saturday at noon between Michigan and Ohio State!
The Michigan Wolverines and Indiana Hoosiers rolled out their version of Frozen Too amid the snow at Memorial Stadium. Only the Hoosiers sank after hitting the iceberg.
Jim Harbaugh's red-hot football team rolled up a 39-14 win, blazing by IU in a firestorm of touchdown passes and abundant heat on Indiana's quarterback.
Taylor Lehman of TheHoosier.com was kind enough to swing by this week and break down Indiana's strengths and weaknesses prior to its game against the Michigan Wolverines' football team on Saturday.