2019 Michigan Football Preview
Over 170 full-color, glossy, action-packed pages on Wolverine football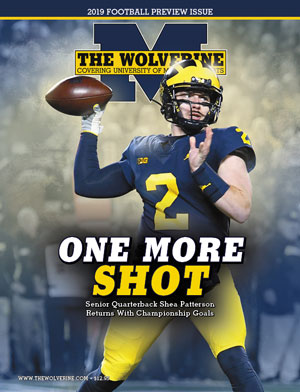 A must-have for the upcoming season!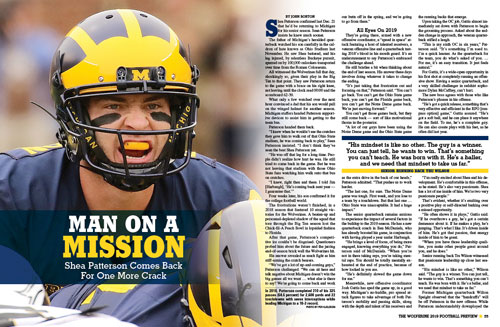 Cover Story
Player features on the stars of the 2019 team, including quarterback Shea Patterson, left tackle Jon Runyan Jr., safety Josh Metellus and more.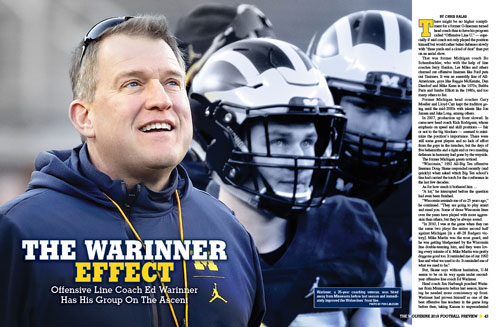 Coaching Features
In-depth looks at the impact of new offensive coordinator Josh Gattis and how the U-M offensive line made such drastic strides in year one under position coach Ed Warinner.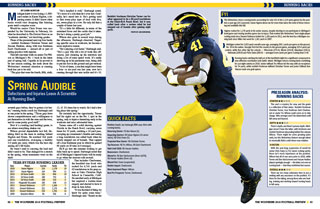 Position Group Overviews
In-depth features on every position, with preseason analysis, quick facts and player bios.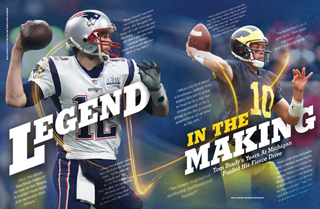 Additional Features
A look back at the U-M career of the NFL's greatest quarterback, Tom Brady.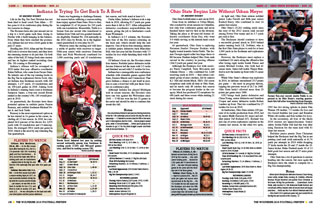 Opponent Previews
A look at each team Michigan will play this season, with notes, stats, schedules and more.
Also included in this year's issue:
A detailed season preview of the team many think will be a Big Ten title contender, with the spring's top performers, strongest position groups, team goals, biggest games and other superlatives
A review of the 2014 recruiting class that included only 16 signees but featured program cornerstones such as Jabrill Peppers, Chase Winovich and Mason Cole
Full updates on former Wolverines in the pros
All the latest news and notes, year-by-year results, and much more!
Get The Digital Edition!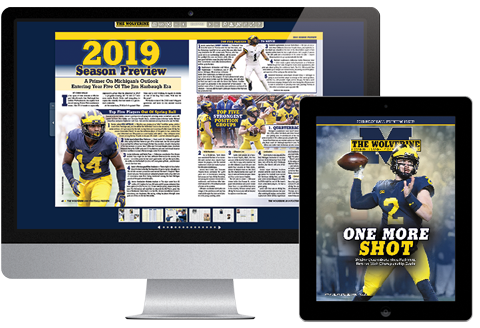 Note: Subscribers to The Wolverine magazine should click here to login with their account number!
Save
Save
Save
Save
Print Edition Now Available!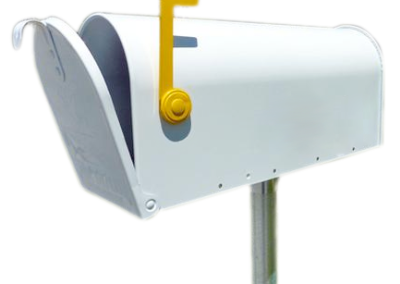 Save
Save
Save