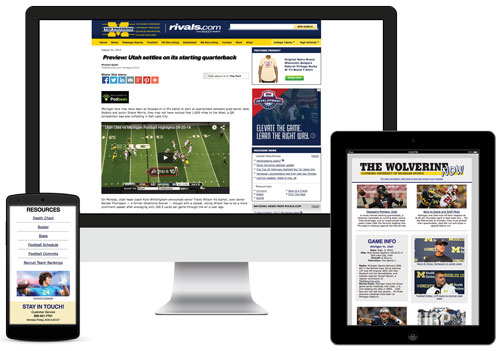 The Wolverine Now
, a twice-weekly e-newsletter for subscribers of
The Wolverine
,
has everything you need to know before and after the game!  
This online publication is INCLUDED with your subscription to
The Wolverine!
The Wolverine Now
is posted on Thursdays (game previews) and Sundays (game reports) throughout the football season to deliver you up-to-date information in a timely manner.
Recent Editions Of The Wolverine Now
Wolverines Chomp Gators, 41-7
Michigan defenders put the clamps on the Gators while destroying the No. 8 scoring defense in the nation on New Year's Day.

Click here for a printable version
Opponent Preview: Florida
Michigan is a four-point favorite over Florida, but the Gators have a running game that can be tough to handle.