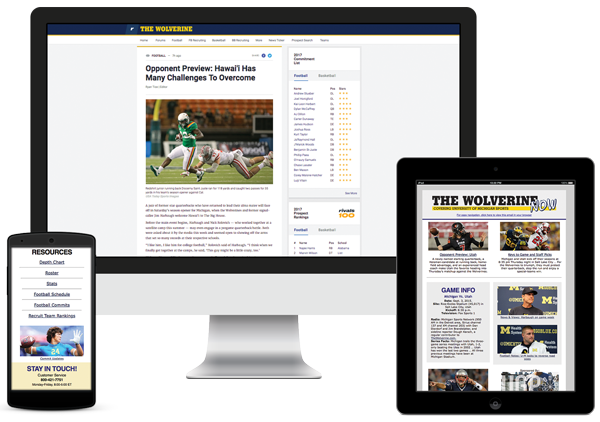 The Wolverine Now, a twice-weekly e-newsletter for subscribers of The Wolverine, has everything you need to know before and after the game!  This online publication is INCLUDED with your subscription to The Wolverine! The Wolverine Now is posted on Thursdays (game previews) and Sundays (game reports) throughout the football season to deliver you up-to-date information in a timely manner.
The next newsletter will be published on August 31, 2017.
Recent Editions Of The Wolverine Now

Bitter End For Wolverines, 33-32
Michigan's seniors wanted to leave their mark in their final game. As they say,
this one will leave a mark.

Click here for a printable version

Future First-Rounders Headline Orange Bowl Matchup
The Orange Bowl figures to be the last college game for two sure-fire first-rounders in April's NFL Draft.
Click here for a printable version