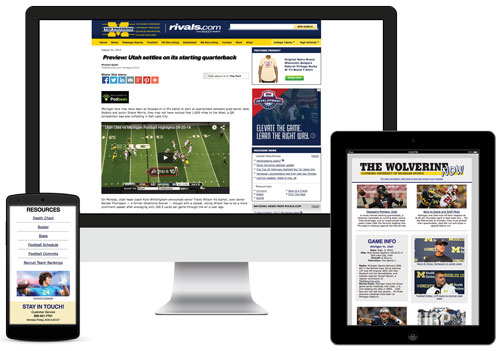 The Wolverine Now, a twice-weekly e-newsletter for subscribers of The Wolverine, has everything you need to know before and after the game!  This online publication is INCLUDED with your subscription to The Wolverine! The Wolverine Now is posted on Thursdays (game previews) and Sundays (game reports) throughout the football season to deliver you up-to-date information in a timely manner.
Recent Editions Of The Wolverine Now:
Please note, if you are already receiving the emails as part of your subscription, there is no need to sign up again.
If you are an online-only subscriber, please make sure that we have your current email address. To receive the email notifications, please use the form above. Starting Jan. 1, 2015, the app for iOS users will no longer send push notifications with each new issue.