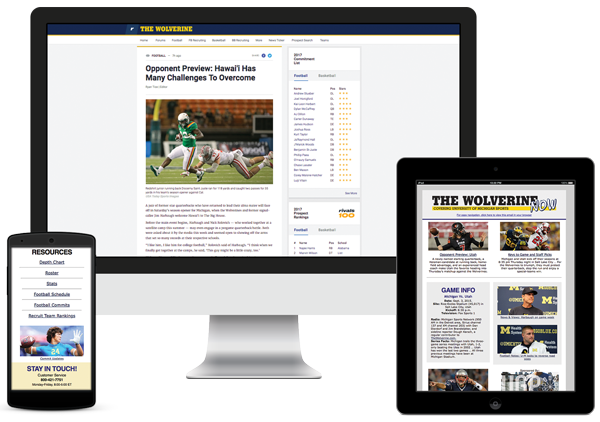 The Wolverine Now, a twice-weekly e-newsletter for subscribers of The Wolverine, has everything you need to know before and after the game!  This online publication is INCLUDED with your subscription to The Wolverine! The Wolverine Now is posted on Thursdays (game previews) and Sundays (game reports) throughout the football season to deliver you up-to-date information in a timely manner.
Recent Editions Of The Wolverine Now
Michigan won by 35 as they went over, around and through the Scarlet Knights for their ninth straight win.