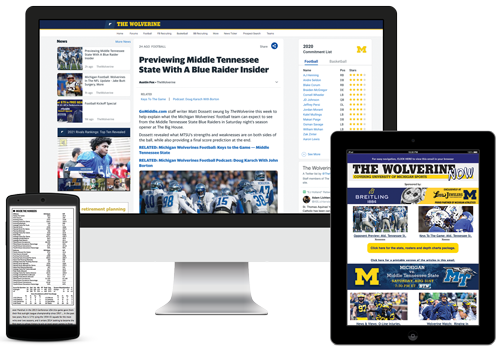 The Wolverine Now, a twice-weekly e-newsletter for subscribers of The Wolverine, has everything you need to know before and after the game!  This online publication is INCLUDED with your subscription to The Wolverine!
2019 Edition Of The Wolverine Now
Michigan football players set a goal of starting their road game at Maryland quickly. It doesn't get any quicker than this. Freshman Giles Jackson set an electrifying tone on the very first play, exploding 97 yards for a touchdown on the opening kickoff in Michigan's 38-7 rout over Maryland. It took all of 11 seconds for the Wolverines to get on top for good, on a couple of hard cuts and a sprint away from the Terrapins.