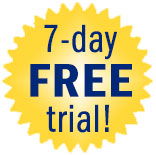 TheWolverine.com covers all Michigan sports with daily recruiting updates, news items, message boards, recruit videos, press conference coverage and more.
As part of the Rivals network, this is a separate subscription from The Wolverine magazine.
A 7-Day trial is available, and a lot of information is completely free (see the links below).
Here are some helpful links:
TheWolverine.com Home Page  | Football Recruiting  | Basketball Recruiting
Football Front Page  | Scores  | Schedule  | Roster   | Depth Chart  | Statistics
Basketball Front Page  |  Scores  | Schedule  | Roster  | Statistics